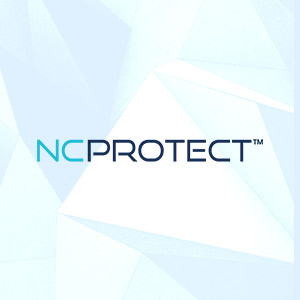 Nucleus Cyber NC Protect™
Xeratek Document Solutions LLC (Xeratek) has partnered with Nucleus Cyber to resell the company's NC Protect™ solution throughout the UAE.
NC Protect provides advanced real-time information protection that increases the value of existing security investments to secure business-critical content without the complexity or cost of native tools. With NC Protect your organization will experience less data loss, misuse, and accidental sharing to achieve security requirements and satisfy business needs—faster, simpler, and cheaper.
NC Protect's easily configured rules dynamically evaluate all available data and user attributes to tailor information protection for file sharing, messaging and chat across collaboration tools. For midsize to large enterprises and regulated industries NC Protect safeguards business-critical content in cloud collaboration tools Microsoft Office 365—SharePoint, Teams, OneDrive, Exchange, and Yammer, plus Dropbox, Nutanix Files and Windows file shares.
Contact us now to see how we can help you.

 Dubai: +971 4 3997714 |

 Abu Dhabi: +971 2 5506122 |

 Quick Enquiry