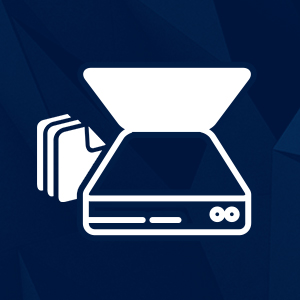 Document Digitisation in UAE
Our experts use a combination of cutting edge hardware, software, processes and procedures to ensure your document digitization project is delivered on time and to the highest standards.
Once we receive your documents (either on your premises or on ours) they are prepped for digital conversion by our team.  Once prepped the documents are scanned and converted by our scanning team, ensuring optimum results and clarity.  The scanned images are then indexed to ensure easy retrieval in the future.  The files can then be securely sent to a Content Management system such as SharePoint or returned to you on a hard-drive.   Finally, your original documents are returned to you or alternatively you can choose for them to be stored at GRM's highly secure records storage facility.
If you are looking to eliminate costly paper-based processes, enhance internal communications, or improve customer service, then our document digitization service is the ideal solution for delivering efficiencies.
Contact us now to see how we can help you.

 Dubai: +971 4 3997714 |

 Abu Dhabi: +971 2 5506122 |

 Quick Enquiry